Wireless IP CCTV - no cabling required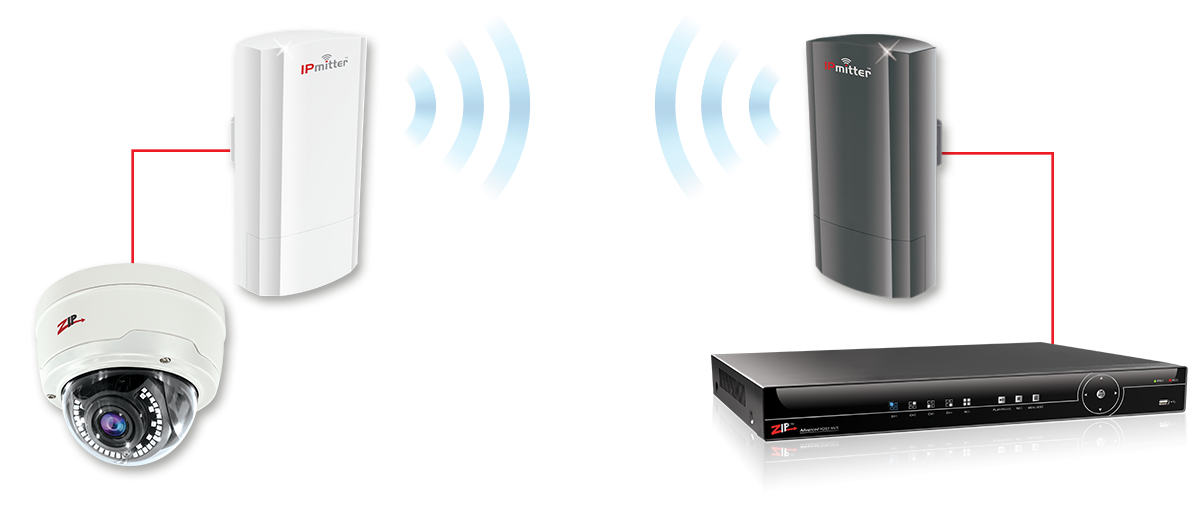 Easy Pairing - No laptop required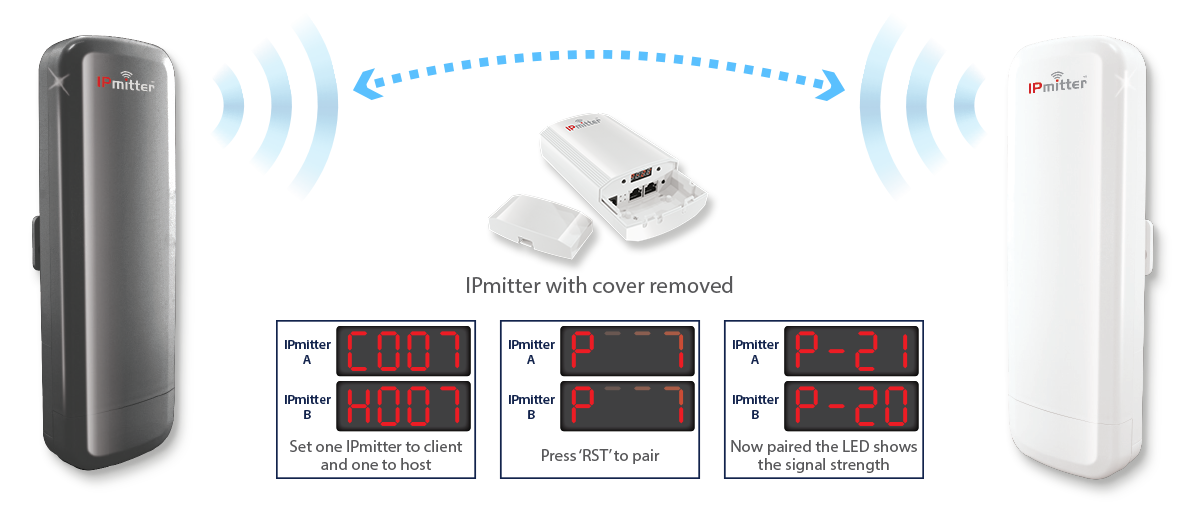 Long TX Distances up to 1KM and more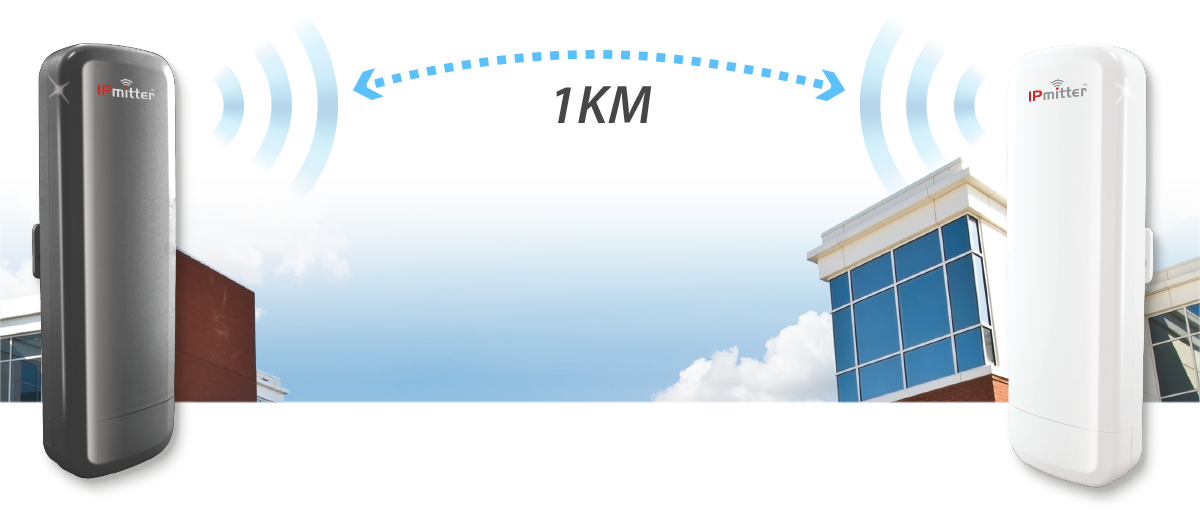 and more...
Bridge

Mode

Two IPmitter devices can be used in "direct line of sight" to transmit the signal from say an IP CCTV camera back to a NVR.
Repeater

Mode

Where direct line of sight is not possible a "middle" IPmitter can be sited (on the corner of a building say) to repeat the signal to the Host IPmitter at the NVR end.
Access Point

Mode

AP mode is a quick and fast way of adding WiFi to a cabled network. Providing a great way to connect to your IP CCTV system whilst on-site using a mobile phone, tablet or laptop.
WEB

Interface

For more advanced programming IPmitters have a friendly GUI handy for setting up multiple devices on more complex networks.
Signal

Display

Once paired up you can use the built-in LED display to show the signal strength of the IPmitter, a great tool whilst your installing without connecting a laptop.
Scheduled

Reboot

The IPmitter GUI allows you to schedule in regular reboots at a convenient time to keep your system working to optimum levels.
A Great British CCTV Brand