IPMIT204
This New 48V PoE budget IPmitter model has a data transfer rate of 300Mbs using the 2.4 GHz frequency and is aimed at smaller cost-conscious installations.

IPMIT304
This New 48V PoE IPMIT300 Standard model has a faster data transfer rate of 450Mbs and uses the less crowded 5.8 GHz frequency so is less likely to be fighting for airspace in locations with a lot of Wi-Fi equipment. Its faster data transfer rate means it can link bigger IP CCTV systems together more effectively than the budget one.

IPMIT400
The IPMIT400 Pro model IPmitter is a top of the range IP bridge and boasts an ultra-fast 900Mbs data transfer rate, the uncrowded 5.8Ghz band and also a 48V PoE connection for easy and rapid deployment in PoE systems.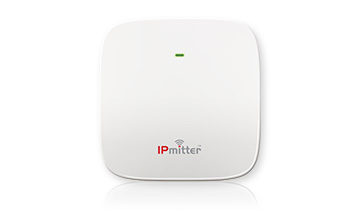 IPMIT100 Dual Band Access Point
The IPmitter ceiling and wall access point (IPMIT100) boasts dual band technology and can simultaneously connect equipment to your LAN on both the 5.8 GHz and 2.4 GHz channels. A fast data rate of 750Mbs means it's a great Access Point for heavy Wi-Fi uses, streaming media and video files or linking CCTV equipment to a network.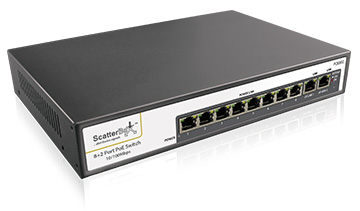 POE308 - 8ch PoE Switch
Ideal for commercial and retail installs. Up to 8 cameras can be connected to the switch and powered via PoE. It works in 2 directions firstly by taking a network connection input and distributing power across its 4, 8 or 16 ports to connected IP cameras or devices but in reverse too by carrying the video signal from all the connected cameras back into a single network cable for reproduction elsewhere on the network.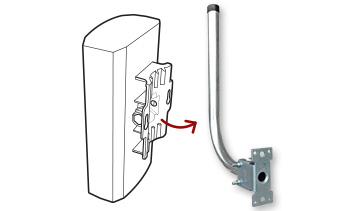 AER500 - Pole Mount Kit
The IPmitter bridges have a built-in bracket shaped perfectly for pole mounting with teeth for extra grip. Just cable tie through the bracket and around a pole for an easy pole mount installation.
A range of wireless IP bridges and Access Points for effortless tranmission of IP CCTV...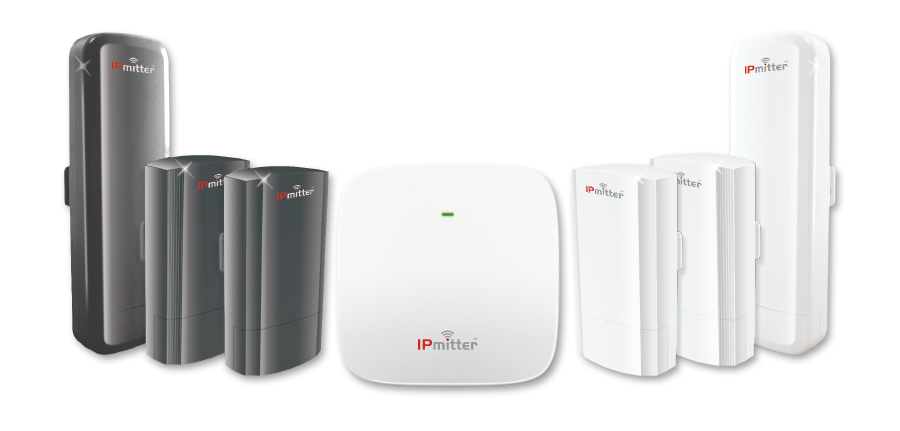 A superb range of
CCTV

products

... and a firm favourite with the UK CCTV trade.
---